Holiday Gift Guide: 25+ Local Gift Ideas for Everyone on Your List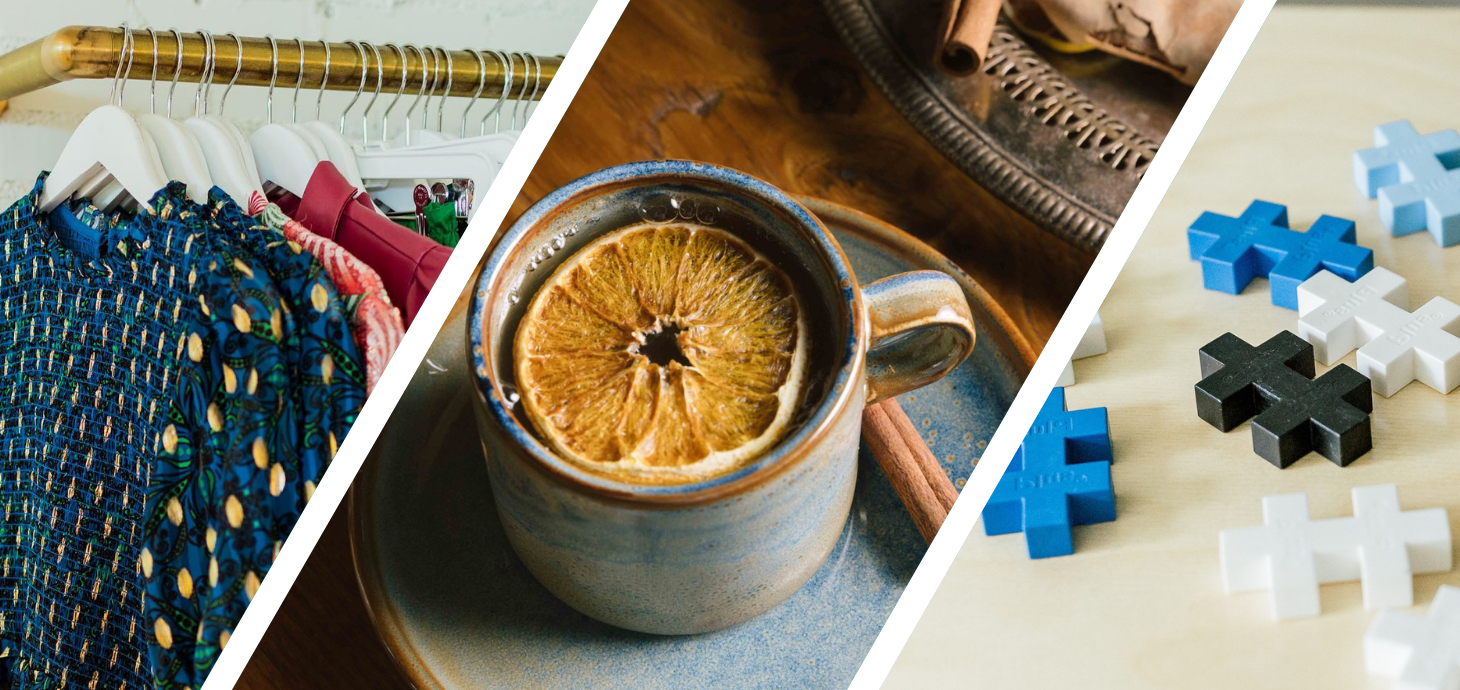 We are proud to be guided by our mission of Impacting Lives in the Communities We Serve. One important way we fulfill this is by providing expert guidance to local businesses to help them thrive and grow. Learn more about how shopping local helps support your community and check out our local gift guide below.
First, by supporting local business, you support the local economy. Your purchase helps create jobs, and the sales tax you pay goes back into improving the area. This can lead to better schools, transportation, and other services you and your family use. It's also a way to preserve the identity of your town or city. Unique products and one-of-a-kind stores are part of what makes a community a desirable place to live and a place that tourists want to visit.
Plus, you are likely to receive great service at local businesses. It's just like when you bank local at Southern First. You know your banker by name, and they get to know you so they can help you reach your financial goals. When you shop local, the business owners and workers you are interacting with are passionate about their products and services, so they typically take more time to share their expertise and create an experience that will keep you coming back.
As you begin your holiday festivities and gift shopping, we have created a convenient guide of local businesses in the eight markets we serve that would love your support. Look below at our Shop Local Holiday Gift Guide for ideas to fit everyone on your list.
Clothing & Accessories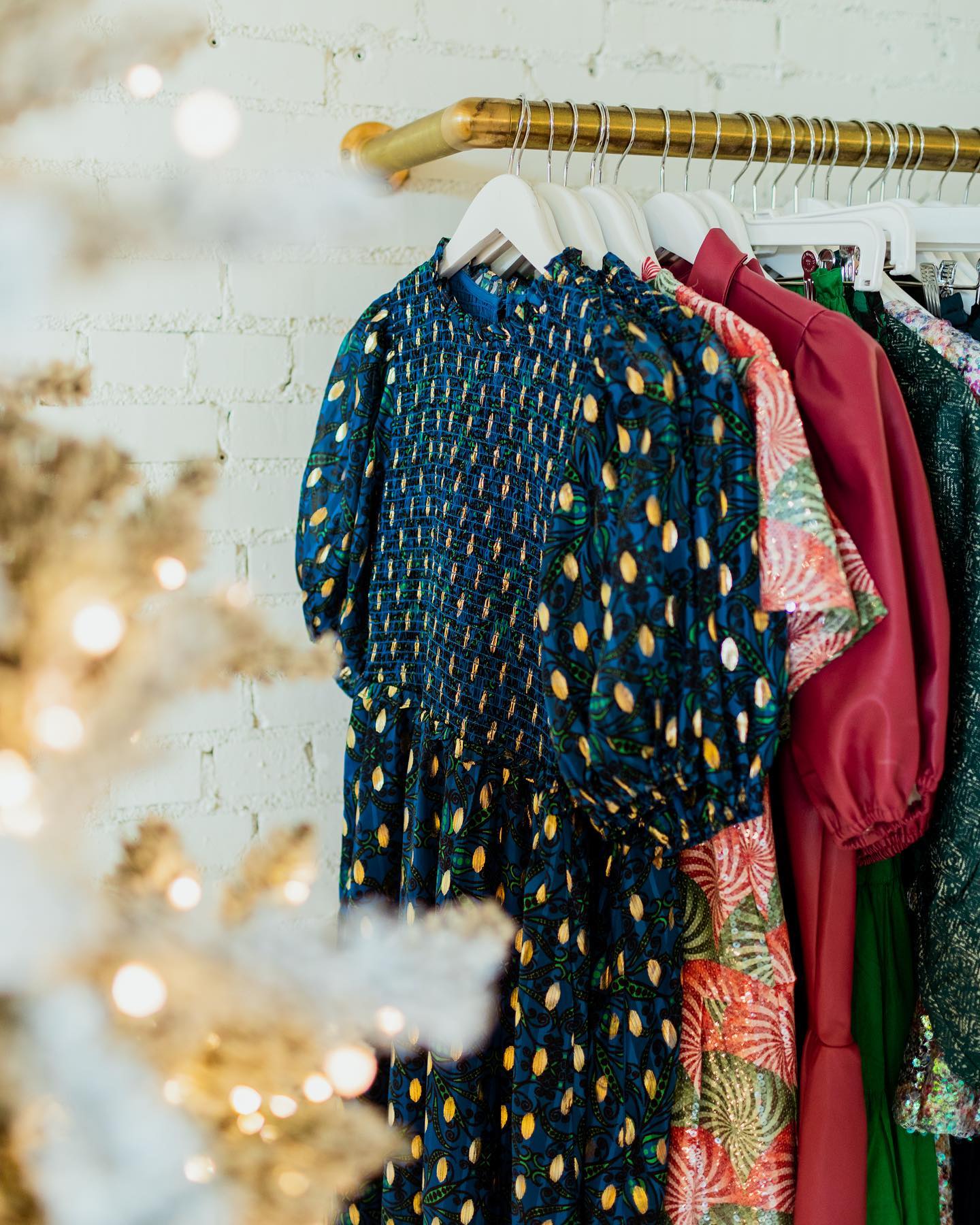 Whether you're shopping for the fashionista in your life, a holiday party ensemble, or festive fits for the kids, don't miss these clothing boutiques with handpicked pieces.
Ellifox (Charleston, SC)
From festive outfits for the holiday card to custom embroidery, jewelry, gifts, and more, Ellifox is a one-stop shop for "bigs, littles, and bling." Plus, curate custom boxes full of goodies for the kids in your life.
Harrington's (Greenville, SC)
Offering men and women's clothing as well as accessories and gifts, shopping at Harrington's is truly an experience. Enjoy complimentary sparkling water, coffee, or champagne on tap as you explore this "ultimate walk-in closet" for the perfect gift for your most stylish friend (pictured).
House of Fleming (Atlanta, GA)
This purveyor of fine leather goods offers hand-sewn, old-world craftsmanship right from their Atlanta workshop. Their products include belts, bags, watch bands, cuffs, coasters, and notebooks made of alligator skins and adorned with elegant hardware – perfect for those who enjoy the finer things in life.
LaRoque Original (Columbia, SC)
If you're looking for fun, bold, and bright pieces, head to LaRoque Originals. From artful patterns to unexpected hemlines, LaRoque's women's clothing aims to celebrate living a playful life while being modern and sophisticated (pictured right).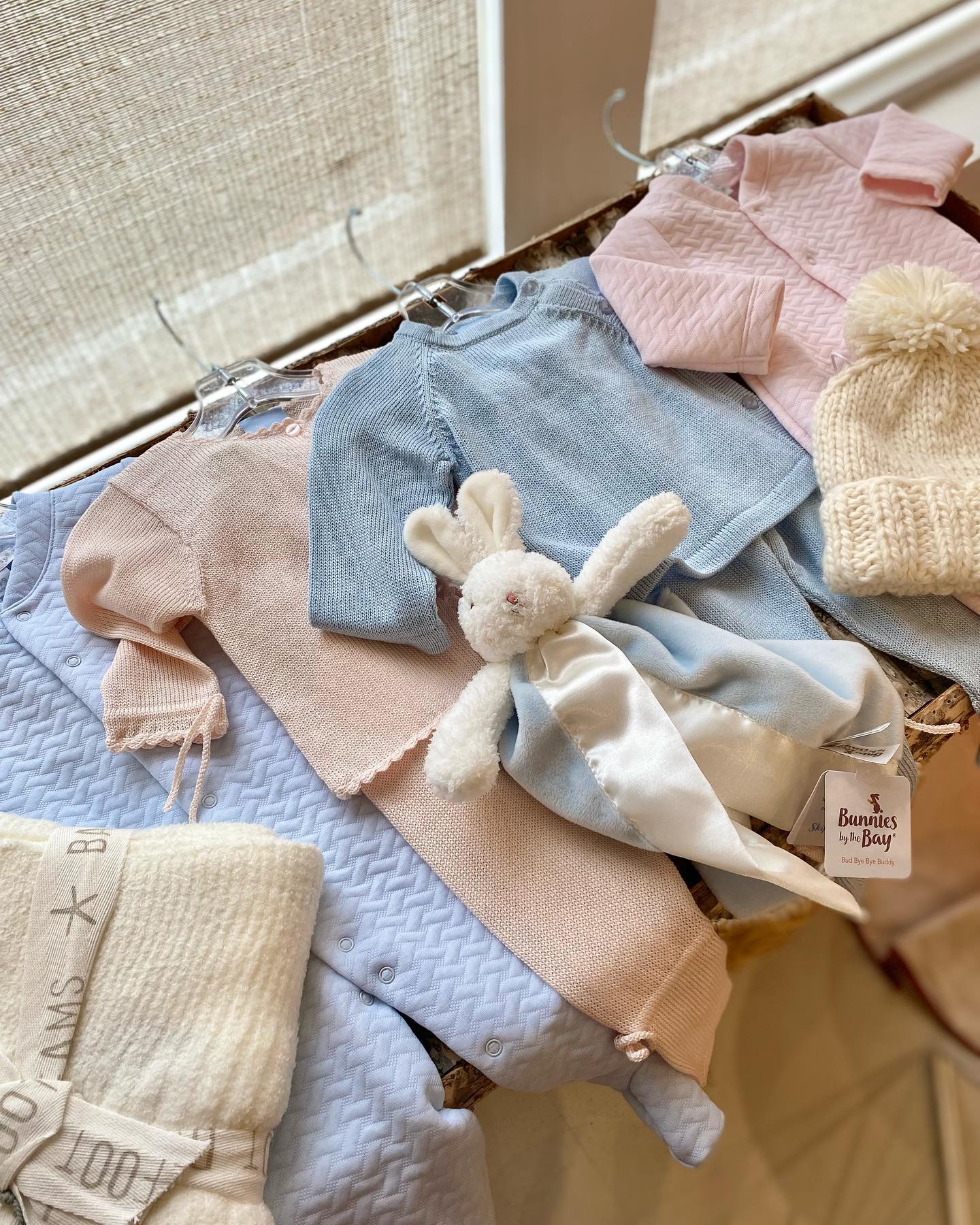 SavVy (Greenville, SC)
Whether going on a night out or seeking everyday comfort, SavVy provides stylish women's clothing and accessories at a variety of price points. You're bound to find something you love from classic staples to up-to-date trends.

Twill (Greenville, SC)
A "denim and lifestyle boutique," Twill is the perfect destination to pick up a new staple pair of jeans or a designer dress. They also carry sweaters, tops, bags, sunglasses, jewelry and more.

Wynnie's Boutique (Greensboro, NC)
This children's boutique aims to create a community where families can "discover new things to make parenthood a little easier and childhood a whole lot sweeter." With something for every stage and season of childhood, this is a great stop for the little ones and parents on your list (pictured).

Food, Baked Goods, & More
If you're looking to bestow your loved ones with delicious baked goods or get the home cook in your life the perfect gourmet ingredient, look no further than these vendors.

Callie's Hot Little Biscuit (Charleston, Atlanta & Charlotte)
Callie's has been making their tender, buttery, made-by-hand biscuits accessible across the country since 2005. From an eatery gift card for a weekend brunch to sampler gift sets like the best-selling " Hot Little Combo Pack" (pictured right), there are plenty of ways to share the joy of their hot little biscuits.
The Cook's Station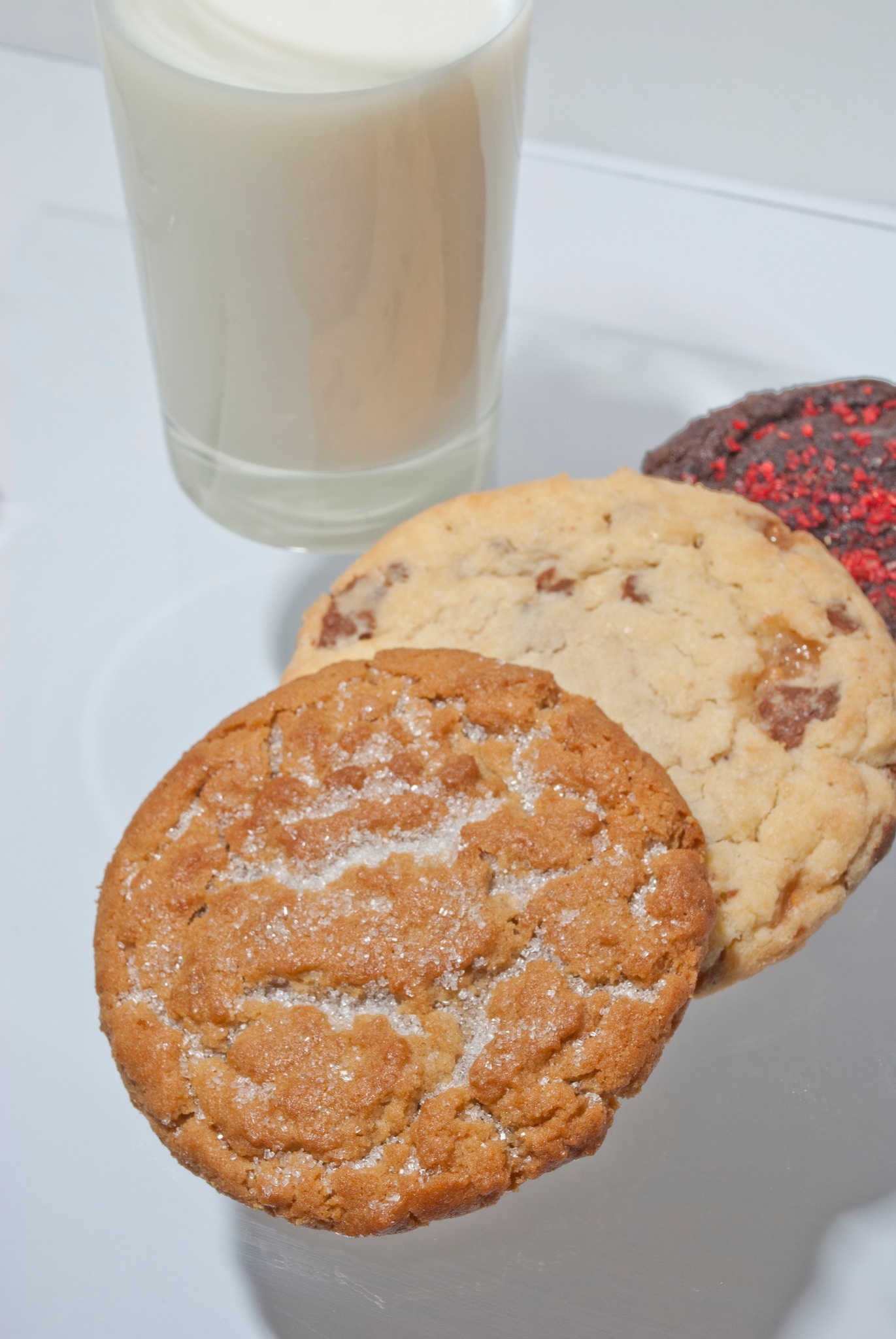 (Greenville, SC)
The ultimate destination for anyone passionate about food, The Cook's Station offers all the gadgets, gifts, spices, drinkware, and appliances you could want as well as cooking classes, personal gift baskets, wine tastings, and more.
Jeremiah's Italian Ice (Greenville, SC)
Serving up tasty treats with a smile, Jeremiah's offers over 40 delicious flavors of Italian ice and soft ice cream. Stop in for a holiday treat and scoop up a gift card for your next exchange. Through 12/31/22, receive a free small item voucher with every $25 spent on gift cards.
King Street Cookies (Charleston, SC)
With over 35 cookie varieties baked from scratch daily (including gluten free options), there is something for everyone on your list at King Street Cookies. Throwing a holiday party? Consider a festive cookies and milk bar for your event (pictured).
Kudzu Bakery & Market (Litchfield, Mount Pleasant & Columbia, SC)
Freshly baked breads, cakes, pies, cookies, and breakfast pastries line the bakery cases at Kudzu. They also stock a variety of specialty items such as their own canned sauces and preserves, a selection of wines, frozen pre-made appetizers and entrees, spreads, cheeses, and sandwiches.

The Local Palate Magazine & Marketplace (Charleston, SC)
Your foodie friends and family members will love a subscription to The Local Palate, which celebrates the diverse food culture of the South, or find the perfect gift for them at The Local Palate Marketplace from a selection of artisan goods for your table, bar, kitchen, and pantry by Southern makers.
Maddex Mercantile (Charleston, SC)
Jams, sauces, cocktails, sweets, snacks, and more, Maddex Mercantile brings together a group of artisanal food brands that celebrate the culinary traditions. Can't decide which products to pick? Let Maddex put together a Mercantile Box perfect for your recipient.
Sugar Benders Bakery & Café (Atlanta, GA)
Sugar Benders is proud to be one of the premiere cake shops in Atlanta. They can accommodate all occasions with custom cakes, cookies, cupcakes, pies, and a variety of other sweet treats. They also offer private parties and cake decorating classes.
Vicious Biscuit (Mount Pleasant & Summerville, SC)
Vicious Biscuit's goal is to offer the best brunch in town, complete with Southern hospitality and made-from-scratch biscuits. Give the gift of a Viscious Biscuit brunch with a gift card or consider catering your next event with a breakfast or biscuit bar.
Home Décor & Accessories
From stylish décor to fun and useful gadgets, gifts for the home are sure to please anyone on your list.

Leisure Depot (Charleston, SC)
Leisure Depot is helping people create outdoor spaces that inspire relaxation, fun, and leisure for the whole family. With outdoor furniture, outdoor cooking equipment, pools and spas, games, massage chairs and more, this store is a destination for everything you need to turn your yard into an entertainment center.
The Liberty Marketplace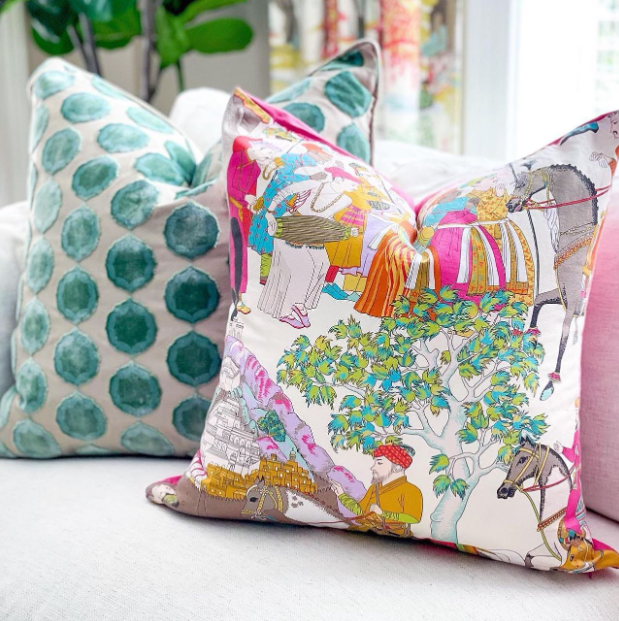 (Greensboro, NC)
This antique store carries a collection of unique and eclectic homewares and gifts. From repurposed furniture to handmade jewelry and cards, this shop is a gem with all sorts of great finds.

Roost Interiors & Gifts (Greenville, SC & Brevard, NC)
You'll find a curated collection of art, home accessories, jewelry, furniture, and lighting at Roost Interiors & Gifts. From elegant lamps to whimsical paintings, there's inspiration around every corner.
Wheaton Whaley (Greenville, SC)
Elizabeth Wheaton creates custom home décor items with a goal of creating joy to you and those around you. Check out ready to ship options on her website or custom build your own pillow covers by picking a colorway, size, and finish (pictured).
Hobbies & More

The Bicycle Shoppe (Summerville, Mt. Pleasant & Charleston, SC)
Whether cruising to the beach, commuting to work, or riding the trails, The Bicycle Shoppe has everything you need for however you ride. They offer bike rentals and bikes for sale along with all the accessories and maintenance services to keep your bike in top condition.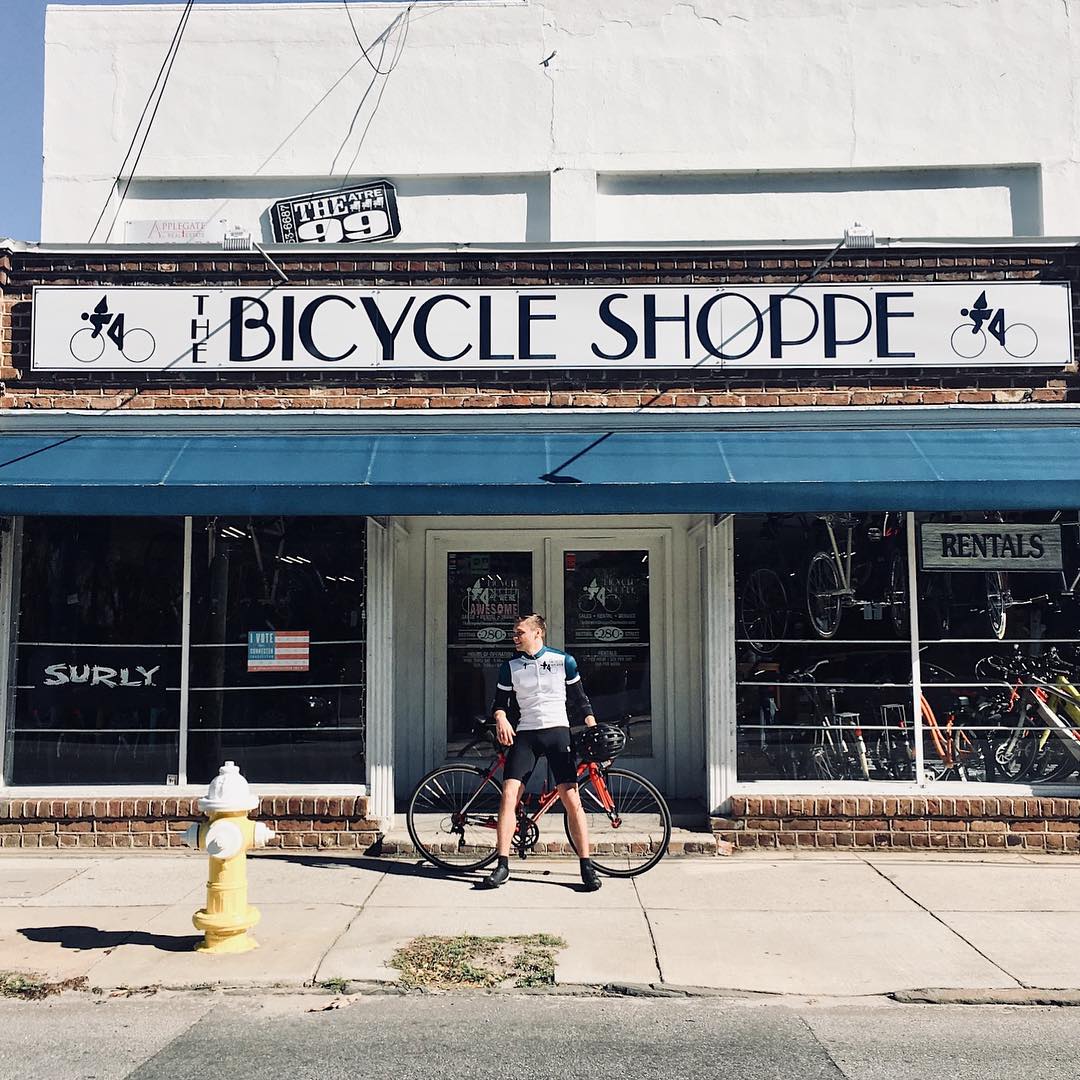 Healthy Human (Charleston, SC)
Healthy Human's water bottles, tumblers, and bento boxes make it easy to say hydrated and eat right on the go. Plus, their eco-friendly products are doing good. For each bottle or tumbler purchased, they collect two pounds of plastic (approx. 80 bottles) from rivers and shorelines, and for each pet bento box sold, they plant five trees.
Paisley and Paper (Greenville, SC)
This paperie and gift shop is a one-stop-shop for any gracious host or entertainer with custom stationery and invitations, fine papers and gift wrap, place settings, serving pieces, surcies, jewelry, home decors, and more.
Plus-Plus USA (Greenville, SC)
One shape creates endless possibilities and hours of fun for the kids with Plus-Plus toys. Each brick easily connects to the next to create colorful mosaics or 3D masterpieces, and each set mixes and matches with others for even more ideas. The kids on your list will be entertained for hours (pictured)!
Shavaas Spa (Columbia, SC)
Shavaas Spa supports physical and mental health, offering halotherapy (dry salt therapy), infrared saunas, hydro-massage, and three meditation gardens that allow clients to sit back and relax in zero gravity massage chairs while taking part in guided meditations and affirmations.
Wild Birds Unlimited Nature Shop (Summerville, SC)
A special bird feeder can bring beautiful, feathered friends to your backyard. Head to Wild Birds Unlimited for something for the nature-lover in your life.
Giving cash? Zelle is a fast, safe, and easy way to send money to friends and family, right from the Southern First personal mobile app. Click here to learn more.
The content above contains links to third-party sites. Our privacy and security policies do not apply to sites not controlled by Southern First. Please refer to our External Link Policy for more information.