Online Banking
Personal Log In

Forgot your ID or password? User ID: Retrieve Online Password: Enter your ID and reset password on the next screen.

Business Log In

Forgot your ID or password? Company or User ID: Call 864-679-9000. Password: Enter your Company and User ID to reset your password on the next screen.

Convenient banking on a first-name basis
Everything you need to make managing finances more pleasant.
Entrepreneurs Who Lean on Southern First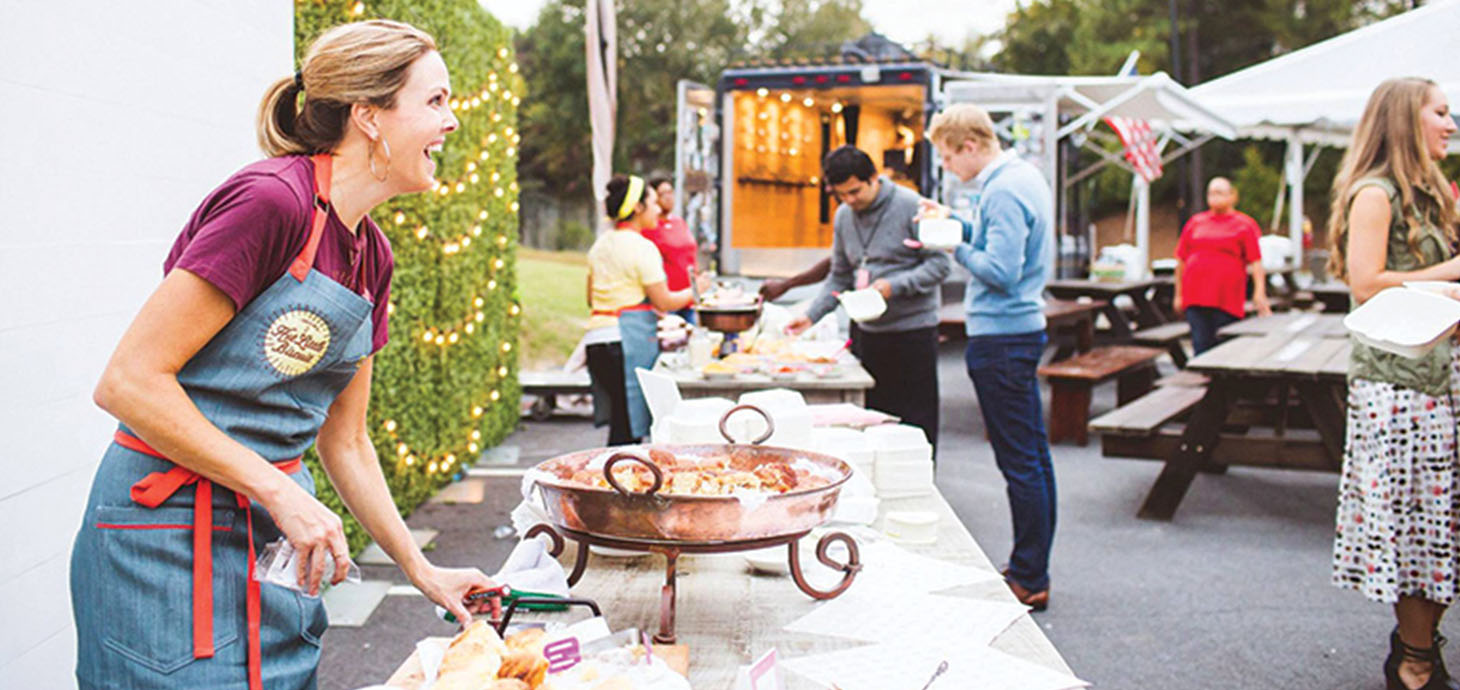 Fifteen years ago, Carrie Morey took her mother's biscuit recipe, added a generous helping of ambition and founded Callie's Charleston Biscuits, which she has since rebranded.
Today, she sells products in more than 1,000 stores in U.S. and Canada; has four Callie's Hot Little Biscuit eateries in Charleston, S.C., Charlotte, N.C., and Atlanta; and operates a food truck. She also wrote a cookbook, Callie's Biscuits and Southern Traditions, and operates an incubator with baking space and mentoring opportunities for artisan food businesses. It's been a meteoric rise.

"It's crazy that we have gotten to this level," Morey says. "My eldest daughter was eight months old when we started the biscuit business, and now she's 15 and a half. That's surreal to me."
Morey has been working with banker Shannon Smoak for more than a decade. Five years ago, Morey moved with Smoak to $2.4 billion-asset Southern First Bank in Charleston, where Smoak serves as a team leader and senior vice president.
"For me," Morey says, "it's super important to have a relationship with my banker and with a small bank. I have Shannon on speed dial, and I'm positive that I would not have the opportunities that I have had—whether it's buying property, refinancing, additional lines of credit, expansion—without this relationship. I feel very strongly that this is such an important part of being an entrepreneur."
"Coming from someone who has banked with big institutions versus small community banks, I just think it's a no-brainer. It's part of your armor that you need to protect yourself. That lets me sleep at night."
—Carrie Morey, Callie's Hot Little Biscuit
Seven years ago, Smoak advised Morey to buy a building instead of leasing it, which has turned out to be a great investment for Callie's Hot Little Biscuit.
"All growth involves money, so I go to her and say, 'Can I afford this? Should I do this? Should I do it this way?' And she always comes up with a different perspective. She thinks of it from a different angle. She takes the emotion from it," Morey says. "I ask a question, and it's rare that the answer is no. If the answer's no, it's, 'No, we can't do that, but we can do this.' It's powerful and comforting at the same time, especially right now."
The COVID-19 pandemic hasn't been easy on Morey's business. "I've had to lay off over 40 people," she says. "We've shut down all four of our retail locations, I've laid off six salaried managers [and] about 30 hourly people. I still have about 25 on payroll because I have an online shipping and wholesale division that ships to grocery stores. They're staying afloat, so we are able to keep part of the company open, but three-fourths of our team has been laid off. And that's not good. At all."
But Smoak has provided her a sense of calm. "I think it's imperative, as a female entrepreneur, to make sure that you protect yourself and that you surround yourself with experts," Morey says. "Coming from someone who has banked with big institutions versus small community banks, I just think it's a no-brainer. It's part of your armor that you need to protect yourself. That lets me sleep at night."
Originally published in The Independent Banker